Testimonials
Jump to Video Testimonials
| | |
| --- | --- |
| | "I'm very excited to be involved with supermarket advertising with Adcorp - It's a first for The Island Shop! Thank you to Adcorp and my designer, Maria. She created a first class ad for The Island Shop." |
---
" I had a very positive experience with Adcorp Media Group. My graphic designer, Andrew, was very accommodating and helpful and made some good design suggestions. I'm happy with the end result…my Welcome Center ad in the Shoprite looks great! "

Janusz Gajda
Broker/Owner, Remax Home Experts
---
" Let me say that working with Adcorp with Linda as my sales rep, and Andrew as my graphic designer has been nothing short of a Wonderful Experience for me. They were both attentive to my requests and my concerns. I was so pleased to have them both on my team . They both did an AMAZING JOB!!! Thanks again, "

Debbie Fiscaletti
Douglas Elliman, Bayside, NY
---
"The sales rep explained the program and it made sense. I wanted the exposure that the ad will generate. I absolutely LOVE the ad, and it was installed on time"

Carolyn Prante
Harvard Realty Exchange, Inc., Norristown, PA

---
"What I like best about the Welcome Center program is the opportunity to distribute materials like my business card and listing sheets and any other marketing materials I have. It's like a marketing center for me. I feel the Welcome Center program is an effective way to brand myself and gets me great exposure. Clients who call me said they've seen my ad!"

Audrey Dalton
Coldwell Banker, Metuchen, New Jersey

---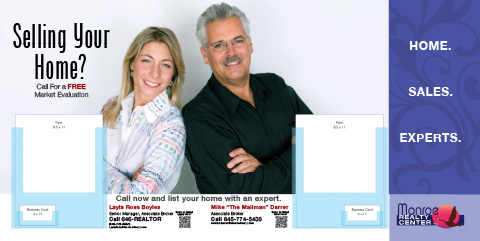 "I added supermarket media to my advertising plan as I felt the main benefit was that I could 'speak' directly to the decision maker when it comes to buying or selling a home, which is typically the woman. And, being able to choose the supermarket in my area where I do most of my real estate business just makes perfect sense. If I'm out in a restaurant and people will come up to me and say 'I saw your ad at the Shoprite'…you really can't beat that!"

Layla Rose-Boyles
Monroe Realty Center, Monroe, NY
---
" Peter.....you and your TEAM of employees that I have deal with are the BEST! Thank you for excellent service."

Tana Tricola
Douglas Elliman Real Estate
Massapequa Park, NY

---
" very professional and helpful "
" My husband and I wanted to try something different in advertising, so we thought we'd try Adcorp. The staff helped us design an ad that looks great in our local grocery store. I was impressed with the staff at Adcorp, very professional and helpful. We are already seeing positive results with this ad."

Brenda Wargo
Vice President
Wargo's Forest Hill Inn


"a great experience with Adcorp Media Group "
" My name is Grace Puleo and I am the Owner and Director of Yellow Brick Road Preschool in Highland Park NJ. Several years ago I decided to advertise the Preschool on the shopping carts in our local supermarket. I thought what better place to have parents see the name of the school than the seat of the shopping cart. Adcorp Media Group was the company supplying the ads on the shopping carts. A sales representive came to the school, and we were able to put a advertising package to fit the needs and budget of the school. I was very impressed with the design the art department came up with, and I received many compliments from people who have seen the carts. It was a smart move on my part to use the shopping carts as a means of advertising because it really branded us in the town. Overall, I have had a great experience with Adcorp Media Group. They are professional, courteous and easy to work with. I would highly recommend them for any advertising needs."

Grace Ann Puleo Owner/Director
Yellow Brick Road Preschool
www.YBRPreschool.com


" The ad is beautiful"
" I'm very happy with my Adcorp Experience. The ad is beautiful, the service was prompt with no hassles. Working with Chelsea from Customer Service was very pleasant and was extremely helpful whenever I contacted Adcorp. "

Jacqueline Rabbiner
Avon
Independent Sales Representative


"AMG is the best! "
" My website BDP is great. So many people comment on how clean and easy to get around it is. AMG is the best! They recommended things I never would think of. AMG's ideas worked out so well, our business grew! "
Barry & Doris Pozarowski
bdpdistributing.com
"I am so proud of the finished product "
" Thinking outside the box does not begin to describe the journey we embarked upon in creating a website that would not only change the face of my company, but do it in such a way as to attract the greatest number of appropriate visitors that we could.

I am so proud of the finished product, and get so many compliments on it, its really extraordinary. The franchise I took over languished for the last two years, but within one month of the launch of my new Adcorp Media Group designed site, I received just under 1,200 hits, and dozens of inquiries. I am now on the map.

I have already recommended Adcorp Media Group to everyone I know and come in contact with, as they can all benefit from consulting with Adcorp Media Group on both their existing and future websites. "

Christine Georgopulo
Arthur Murray Greenwich
This Page
Our Fan Page
| | |
| --- | --- |
| | |